Inspiration from abroad:
Peter Gostelow Touringcyclist
Daisuke Nakanishi 11 years on the road
Alistar Humpreys Adventures and microadventures
Beat Heim Lots of road info on Tibet
Cyclists that I have meet:
Loretta Henderson Female solo cyclist from Canada
http://www.mesureurbaine.blogspot.com/ Canadian couple on a cycling world tour
http://www.crazyguyonabike.com/cbomio Christian Bomio 55000km on the road so far
Charlie Walker on a 4 year long world tour, sneakt in to Tibet
Mike The backpacker who became a touring cyclist, great choice!
Jan and Jan Cycling couple I meet in Dali, thanks for the Karakoram documentary!
Bicycle Photography Grace Johnson and Paul Jeurissen, best bicycle touring photographys online
Jonatan Ver Helst Touring cyclist from Belgium I meet in Shangri-La
Corina and Philpp from Switzerland
Tone and Fia from Nederlands
Nico from France cycling from Japan to France, we cycled together in Yunnan
Delphine On a bike from Asia to France
Chris from UK, we cycled parts of KKH together
Julian cycling London to Kathmandu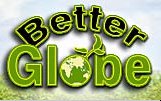 Better Globe.com
Plants trees in semi desert environments in Africa and creates work opportunities  for locals. Also gives you a nice return from your investment. I have been a member and investor since 2008 and seen this company growing and creating value were needed the most.